Sleepy Kiss 
is power that makes the foe sleep. But if the player uses Sleepy Kiss, it may blow blue hearts and hits the foe into sleep.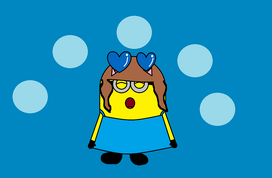 Description in the game
"The foe is kissed with blue hearts and it may go to sleep"
Incantation
Japanese
Miracle Cat: ミラクルスリーピーキス!
Romanization
Miracle Cat: Mirakuru Neko Surīpī Kisu!
Literal Translation
Miracle Cat: Miracle Cat Sleepy Kiss!