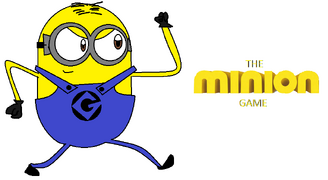 This is a video game that follows the style of Sonic the Hedgehog. The game has releases on different platform consoles, including the Xbox One and PS4.
Plot
Dave the Minion was having a wonderful day in Gru's lab, when all of a sudden, a new villian crashes the fun & kidnaps Gru. So it's up to Dave to save his master! He is told that 7 legendary diamonds called the "Chaos Emeralds," can help him succeed his quest. So he has to get the 7 Chaos Emeralds as well.
Extras on PS3/4 & Xbox 360/One
There are more features than the releases on the Genesis, Wii U, and 3DS. The PS3 and 4 and Xbox 360 and One have an amazing Minion Creator that is free in the Extras menu. It can let you have free will when making a Minion that can replace Dave. It uses sizes, goggles, eye color, hair, weight, clothes, sticker, and decor options, like ModNation Racers. The OST in these variants have ponified versions of Sonic OST.
SEGA Genesis Cheats
The debug mode cheat from Sonic 3 & Knuckles is still the same on the SEGA Genesis version of this game. Get on a swing and press left 3 times, right 3 times, and up 3 times. Then press start and A, which unlocks Sound Test A.K.A. Level Select. Then go to a level with a pulley, and press the same keys from unlocking Level Select. Pressing Start then A gets you back to the main menu, then you can pick any level you want. Remember to hold A and Start until the level is done loading.
Community content is available under
CC-BY-SA
unless otherwise noted.